Outdoor Living
Creating an outdoor living area is a great way to add enjoyable space to your home. A well-planned outdoor area, including hardscapes, outdoor kitchen, and retaining wall can offer an inviting retreat for relaxation and serve as additional entertaining space.
As the blending of indoor and outdoor environments of a home has become more popular, adding an inviting outdoor living space proves to be a wise investment.
Hardscapes
Retaining Wall
Stone Patios
Decks
Outdoor Fireplaces and Fire Pits
Outdoor Kitchen and Dining Areas
Pergolas
Screen Porches
Cabanas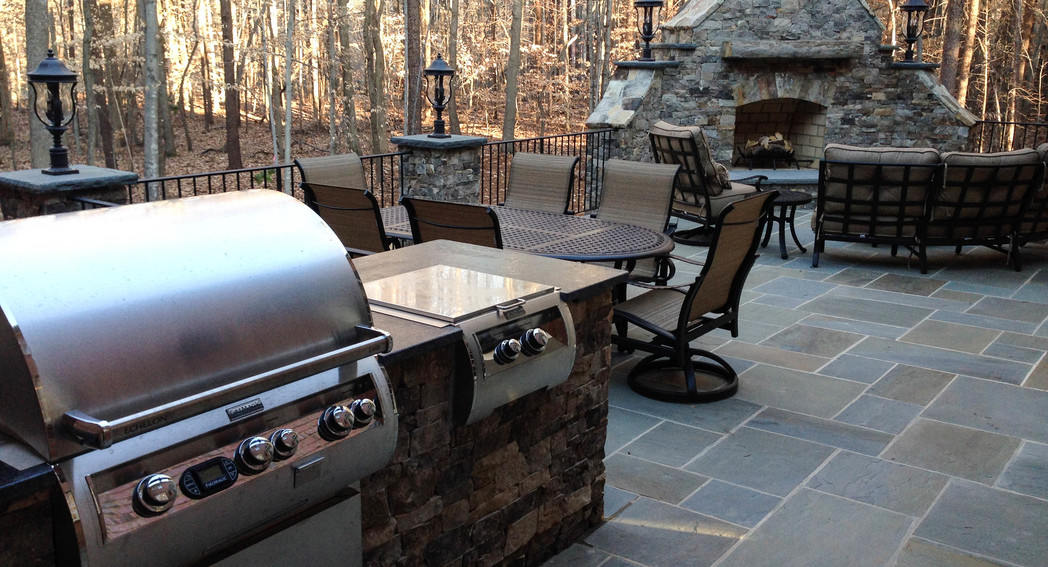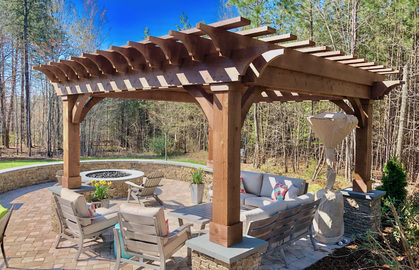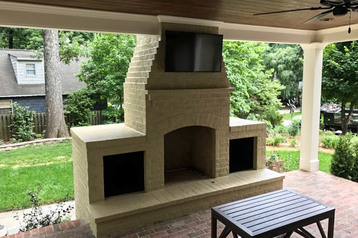 We interviewed several companies, individuals and designers to do this project and found Ned, James and Jann to be the most professional. We started with some basic thoughts to which they listened, made suggestions and worked with us to come up with a final plan. Jann accompanied us to the various suppliers which was invaluable with her input and suggestions in selecting items. Henry, the on-site lead, was excellent in keeping the project on track, supervising and doing the basics to be ready for the additions/ upgrades. Bottom line, we were very pleased with every part of this project and would highly recommend this company and will definitely call them first for any future projects.
L. Adams, Kernersville
Ready for Exceptional Outdoor Living?
Enjoying our homes includes making the most of our outdoor environments. Creative Building Group can help you transform your back yard (and outdoor living spaces) into a beautiful haven you can enjoy with every season. Further, outdoor environments add to the value of your home. Let's talk about your vision, and how to make it happen.

Let us know how to reach you, and we will be in touch to learn more.