Bath Remodels
Bathrooms are one of the primary areas in your home worthy of investment for renovation. In addition to being a wise financial move, a bath remodel with modern-day, therapeutic bath amenities can also bring significant improvement to the quality of your life and health. Our team will assist you in the design of your project and guide you through the completion of your bathroom renovation, utilizing quality craftsmanship and products selected specifically for your style, functional needs, and desires.
Complete Design Service

Product Selection Assistance

Electrical, Plumbing, HVAC Alterations and Repair

Custom or Semi-Custom Cabinetry

Storage Solutions

Custom Counter Tops

Plumbing Fixtures

Decorative Tile Design and Installation

Heated Floors

Lighting

Painting (faux painting available)

Therapeutic Products

Steam Showers and Saunas

Custom Glass Shower Surrounds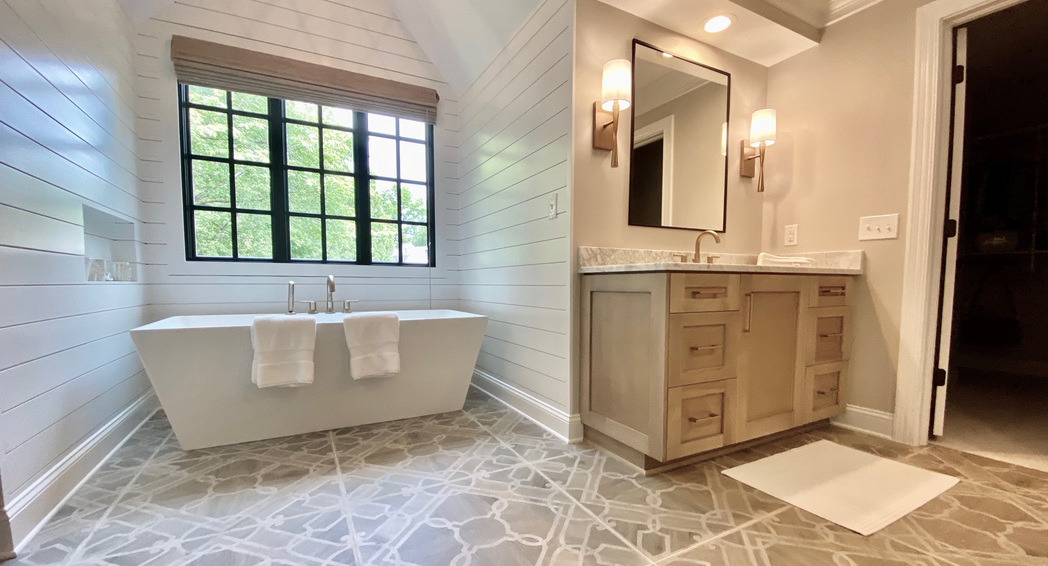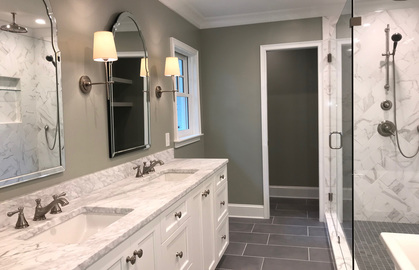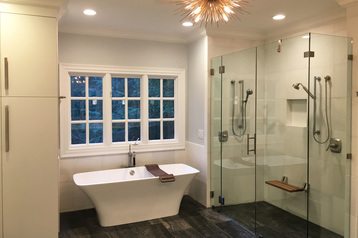 We interviewed several companies, individuals and designers to do this project and found Ned, James and Jann to be the most professional. We started with some basic thoughts to which they listened, made suggestions and worked with us to come up with a final plan. Jann accompanied us to the various suppliers which was invaluable with her input and suggestions in selecting items. Henry, the on-site lead, was excellent in keeping the project on track, supervising and doing the basics to be ready for the additions/ upgrades. Bottom line, we were very pleased with every part of this project and would highly recommend this company and will definitely call them first for any future projects.
L. Adams, Kernersville
Ready to Design The Ultimate Relaxing Bath?
Whether your vision centers upon a beautifully restful room of respite, or one of magnificence, we are ready to make it happen. Tell us about your vision; together we can bring it to life. We welcome the opportunity to learn more about your project.

Please tell us how to reach you, and we'll be in touch.